Planned Giving
Your act of generosity, our longevity
With planned giving, you can provide long-lasting support for the Memphis Jewish community while enjoying financial benefits for yourself.

Bequests - Alayne Shoenfeld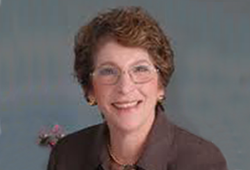 A casual comment is what led Alayne Shoenfeld to the Jewish Foundation of Memphis. "I mentioned that I had made a will bequest to Beth Sholom-was there someone I should notify?" Rose Morrison, board member at both Beth Sholom and the Jewish Foundation arranged a meeting for Alayne with Foundation executive director, Laura Linder.
"It's so important that people let us know they've made these types of plans in their estate. Not only is it a wonderful example for others for follow, but it allows our organizations to plan for the future." said Linder. "Alayne is a delightful woman who has remembered the shul in her estate plan because it has meant so much to her."
Alayne's generous deferred gift to Beth Sholom qualified her for the Foundation's Legacy Society. She was encouraged to write a message for the Endowment Book of Life, recalling special circumstances and life experiences that led her to create a legacy for the Memphis Jewish community.