Planned Giving
Your act of generosity, our longevity
With planned giving, you can provide long-lasting support for the Memphis Jewish community while enjoying financial benefits for yourself.

Tuesday September 22, 2020
Finances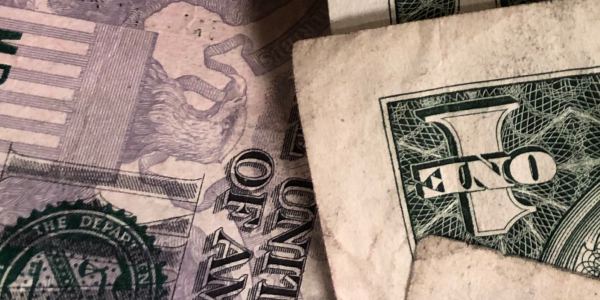 Campbell's Stock Rises
Campbell Soup Company (CPB) released its latest quarterly earnings on Wednesday, December 4. The company posted decreased earnings and sales, yet its stock prices rose.

Net sales came in at $2.18 billion for the quarter. This was down 1% from net sales of $2.20 billion during the same time last year.

"Our performance to start the new fiscal year was largely in-line with our expectations and builds upon the solid foundation we set in fiscal 2019," said Campbell's President and CEO Mark Clouse. "I was especially pleased that our in-market consumption grew more than 1% in measured channels. Additionally, we grew soup share for the first time in 10 quarters, one of the early signs of progress in our three-year journey to revitalize this business."

The company posted net earnings of $166 million, or $0.55 per share. This was down from $194 million in net earnings, or $0.64 per share at this time last year.

In addition to its namesake Campbell's soup brands, the Camden, New Jersey-based company is the owner of Pepperidge Farm, Pace, Prego, V8, Swanson and Cape Cod brands. The company's current CEO, Mark Clouse, took the reins in January 2019 following a stint as CEO of Pinnacle Foods. Clouse was tasked with turning around the fortunes of the struggling soup maker. Even though the company's earnings have not yet rebounded from the prior year, investors appear to be satisfied with the company's direction, as stock prices rose 1.3% following the company's earnings release.

Campbell Soup Company (CPB) shares ended the week at $47.76, up 2.8% for the week.


Salesforce Continues to Grow

Salesforce.com, Inc. (CRM) posted its quarterly earnings report for the third quarter on Tuesday, December 3. The customer relationship management software company's revenue and profits beat analysts' expectations.

The company reported revenue of $4.51 billion, up from $3.39 billion in revenue at this time last year. This beat analysts' expected revenue of $4.45 billion for the quarter.

"We had strong growth across our clouds and regions in the quarter as more companies turn to Salesforce as a trusted advisor in their digital transformations," said Keith Block, Salesforce's Co-CEO. "With these trusted customer relationships, continuous innovation and our phenomenal Trailblazer ecosystem, we have never been better positioned for the future."

Salesforce posted a net loss of $109 million, or $0.12 per share. This was down from net income of $105 million, or $0.14 per share, during the same quarter last year.

The company has increased its value in recent years through a number of mergers and acquisitions. This year, Salesforce has acquired Tableau for $15.7 billion and ClickSoftware for $1.35 billion. Salesforce projects full-year revenue between $16.99 billion and $17.0 billion for fiscal year 2020. For fiscal year 2021, Salesforce expects revenue between $20.80 billion and $20.90 billion.

Salesforce.com, Inc. (CRM) shares ended the week at $157.94, down 3.3% for the week.


Lands' End Reports Earnings

Lands' End, Inc. (LE) reported its most recent quarterly earnings on Tuesday, December 3. The retailer posted decreased sales and earnings, but increased comparable sales for the quarter.

The company posted net revenue of $340.02 million for the quarter. This was down from $341.57 million at the same time last year.

"We were pleased to have delivered strong financial results for the third quarter as gross margin expansion and expense management enabled us to achieve Adjusted EBITDA growth of approximately 20%," said Lands' End CEO Jerome Griffith. "While sales were burdened by unseasonably warm temperatures, our transitional product resonated with customers and sales trends improved as the colder weather arrived."

Lands' End reported net income of $3.61 million. This was down from $3.29 million in net income during the same quarter last year.

Known primarily for its catalog and online clothing sales, Lands' End also maintains a physical retail presence in various locations. The company, which was formerly owned by Sears, is winding down its presence in Sears stores by the end of 2019 and is steadily increasing the number of standalone Lands' End locations. For the third quarter, Lands' End posted an 8.3% increase in same store sales.

Lands' End, Inc. (LE) shares ended the week at $15.05, up 28.9% for the week.

The Dow started the week at 28,110 and closed at 28,015 on 12/6. The S&P 500 started the week at 3,144 and closed at 3,146. The NASDAQ started the week at 8,673 and closed at 8,657.

Strong Jobs Report Boosts Treasury Yields
U.S. Treasury yields jumped on Friday following the release of the November jobs report. An unexpectedly optimistic report boosted investor confidence.

On Friday, the U.S. Department of Labor released the Employment Situation Summary for November 2019. The report indicated 266,000 jobs added for the month, beating analysts' expectation of 187,000 new jobs for November. The unemployment rate fell to 3.5%, its lowest mark since 1969.

"This is a blowout number and the U.S. economy continues to be all about the jobs," said Citizen's Bank's Tony Bedikian. "The unemployment rate is at a 50-year low and wages are increasing. Business owners may be getting more cautious due to trade and political uncertainty and growth may be slow, but consumers keep spending and the punch bowl still seems full."

The benchmark 10-year Treasury note yield was at 1.838% during early trading on Friday after opening the week at 1.782%. The 30-year Treasury bond yield opened the week at 2.202% and rose to 2.280% on Friday.

The sunny jobs report comes as the U.S. and China approach their December 15 negotiation deadline. If a deal is not reached by mid-month, the U.S. is scheduled to increase its tariffs on Chinese goods. On Friday, China announced that it intends to waive tariffs on imports of U.S. soybeans and pork.

"The deal is close," said National Economic Council Director Larry Kudlow. "It's probably even closer than in mid-November. The reality is constructive talks, almost daily talks. We are in fact close."

The 10-year Treasury note yield closed at 1.84% on 12/6, while the 30-year Treasury bond yield was 2.28%.

Mortgage Rates Stay Put
Freddie Mac released its latest Primary Mortgage Market Survey on Thursday, December 5. Mortgage rates remained relatively unchanged for the week.

The 30-year fixed rate mortgage averaged 3.68%, unchanged from last week. Last year at this time, the 30-year fixed rate mortgage averaged 4.75%.

The 15-year fixed rate mortgage averaged 3.14% this week, down from last week's average of 3.15%. During the same time last year, the 15-year fixed rate mortgage averaged 4.21%.

"This week the economy sent mixed signals, leaving mortgage rates unchanged," said Freddie Mac's Chief Economist Sam Khater. "Survey data for manufacturing and service industries varied while construction spending fell modestly. However, homebuyer demand continued to improve, rising eight percent. Clearly homebuyers remain bullish on the real estate market."

Based on published national averages, the savings rate was 0.09% for the week of December 2. The one-year CD finished at 0.49%.
Published December 6, 2019
Previous Articles
Hewlett Packard Enterprise Reports Earnings
Target's Earnings Hit the Mark
Tyson Releases Earnings Report