Planned Giving
Your act of generosity, our longevity
With planned giving, you can provide long-lasting support for the Memphis Jewish community while enjoying financial benefits for yourself.

Tuesday September 22, 2020
Washington News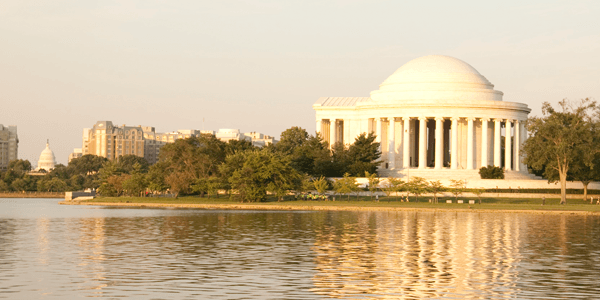 Passwords Can Protect Data From Identity Thieves
In IR-2019-196, the Service offered nine tips for password protection. With the growth of online shopping, millions of Americans are potentially exposed to online fraudsters. The first line of defense against online attacks is creating strong passwords.
IRS Commissioner Chuck Rettig noted, "Taking a few simple steps to protect your passwords can help protect your money and your sensitive financial information from identity thieves, which is critically important as tax season approaches. Protecting your information makes it harder for an identity thief to file a fraudulent tax return in your name."
Cybersecurity experts continually update the strategies for passwords. Previously, they suggested complex passwords that were different for every online account. Because most individuals have accounts for financial services, social media, online shopping and other purposes, the number of complex passwords is too great.
As a result, security experts now recommend longer phrases such as "SomethingYouCanRemember@30!". These nine IRS tips help you protect your online accounts.
Password Length – Passwords should be eight or more characters long.
Combination – Use upper and lowercase letters, numbers and symbols in your password.
Personal Information – Do not use your city, street or other personal information in a password. This information is widely available to identity thieves.
Default Password – Do not use "password" for your password. Change all default passwords.
Reuse of Passwords – Do not use the same or similar passwords on accounts. For example, avoid Begood!17, Begood!18 and Begood!19 as your passwords.
Email Address – Do not use your email address in a password. This email address is easily known by fraudsters.
Security – If you have a written list of passwords, store it in a safe or locked file cabinet.
Disclosure – Never give out passwords over the internet. Be on guard if an email sender claims to be from your bank, the IRS or your employer.
Password Manager – Consider using an encrypted password manager program. Do a search to find password programs for smartphones or tablets. The best password programs typically have 256-bit encryption.
Business Owners Must Safeguard Their Data
In IR-2019-198, the Service explained ways for business owners to protect their data. Fraudsters often are increasing their knowledge of the tax system. They regularly seek new ways to acquire data in order to file fraudulent tax returns.
IRS Commissioner Chuck Rettig stated, "As the IRS and the Security Summit Partners have strengthened our protections under tax-related identity theft, cybercriminals increasingly look for other places to find data to file fraudulent returns. We urge businesses to protect their data and watch out for warning signs that could be indicators of identity theft or fraudulent files."
All business owners should know the four primary signs that a thief has attempted to steal their business identity.
Return Extension Rejected – A business owner's request for an extension to file a tax return is rejected because a return has already been filed in their name.
Duplicate Returns – A business owner efiles a return and it is rejected because a return with the same EIN or SSN has already been filed.
Unexpected Tax Notice – A business receives an unexpected tax transcript or IRS Notice.
No IRS Notice – The business owner expects to receive an IRS notice, but it does not arrive because a fraudster has changed the business address.
In an effort to protect business filers, the IRS and tax preparation software companies have created "trusted customer" procedures. Tax preparation software often ask the following verification questions:
Authorized Signers – Name and Social Security Number of the person who is authorized to sign tax returns.
Payment History – All estimated tax payments by the business are reported on the return.
Prior Year Return – The total income amount on the prior return is reported.
Parent Companies – The name and contact information for a parent company is reported.
Filing History – The history of prior returns is included.
Editor's Note:
This effort is part of the continuing IRS Security Summit program. The IRS has made major progress in reducing both personal and business fraudulent returns during the past three years. These best practices for business owners will help to reduce fraud during the 2020 filing season.
Universal Charitable Giving Act
On Giving Tuesday, December 3, 2019, Rep. Mark Walker (R-NC) introduced the Universal Charitable Giving Act (UCGA).
Giving Tuesday is a worldwide annual event with the goal of increasing charitable donations. In 2018, more than 3.6 million donors joined together on Giving Tuesday to transfer $400 million to their favorite charities.
Rep. Walker believes the UCGA will enhance charitable giving in the United States. It creates a new above-the-line charitable deduction. The deduction each year is equal to 1/3 of the standard deduction amounts. This charitable deduction limit will be over $4,000 for single individuals and $8,000 for married couples.
Walker supported the UCGA and stated, "People, not the government, offer the best solutions to solve the ailments that face our society, and by supporting charities, we make our communities and our country a better place for Americans from all walks of life. The Universal Charitable Giving Act allows everyone to deduct charitable giving, regardless of itemizing status, while increasing support for the great work our faith-based and charitable organizations contribute."
The UCGA is supported by a broad coalition of nonprofits. Steve Taylor, Senior Vice President and Counsel for Public Policy of the United Way Worldwide stated, "Congressman Walker's legislation could reverse troubling giving trends by empowering more donors to increase their donations to their church or charity of choice. A universal [nonitemizer] deduction will allow donors to give to those in need without having to pay taxes on income they have donated. While we know Americans give for altruistic reasons, good tax policy will allow people to give more."
Editor's Note:
Because the Tax Cuts and Jobs Act doubled standard deductions to $24,000 for married couples and $12,000 for individuals (plus indexed increases), the number of itemizers declined from approximately 30% of taxpayers in 2017 to an estimated 10% of taxpayers this year. The Universal Charitable Giving Act would restore the ability of nonitemizers to report and benefit from their charitable gifts.
Applicable Federal Rate of 2.0% for December -- Rev. Rul. 2019-26; 2019-49 IRB 1 (19 Nov 2019)
The IRS has announced the Applicable Federal Rate (AFR) for December of 2019. The AFR under Section 7520 for the month of December is 2.0%. The rates for November of 2.0% or October of 1.8% also may be used. The highest AFR is beneficial for charitable deductions of remainder interests. The lowest AFR is best for lead trusts and life estate reserved agreements. With a gift annuity, if the annuitant desires greater tax-free payments the lowest AFR is preferable. During 2019, pooled income funds in existence less than three tax years must use a 2.2% deemed rate of return.
Published December 6, 2019
Previous Articles
Year-End Preparation for Taxes
Benefits of Bunching Charitable Gifts
IRA and 401(k) Contributions in 2020