Planned Giving
Your act of generosity, our longevity
With planned giving, you can provide long-lasting support for the Memphis Jewish community while enjoying financial benefits for yourself.

Sunday December 5, 2021
Finances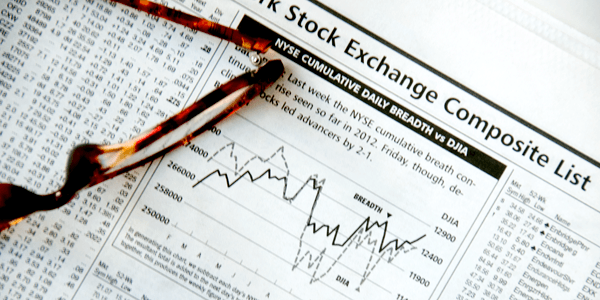 Stitch Fix Posts Earnings
Stitch Fix, Inc. (SFIX) released its fourth quarter and full year earnings on Tuesday, September 21. The company's income for the quarter improved, despite a net loss for the full year.

Net revenue for the quarter came in at $571.16 million, up from $443.41 million at this time last year. For the full year, the company's net revenue totaled $2.10 billion.

"In Q4 we delivered $571 million in net revenue, reflecting 29% year-over-year growth, helping us cross $2 billion in annual net revenue for the first time," said Stitch Fix CEO Elizabeth Spaulding. "These results reflect strong performance across our business, in Women's, Kids and the UK. Today, we are proud to serve almost 4.2 million clients, and with the launch of Stitch Fix Freestyle in August we are significantly increasing our addressable market and we're energized by the opportunity ahead."

The company posted net income of $21.47 million for the quarter, up from a net loss of $44.47 million during the same quarter last year. Stitch Fix reported a net loss of $8.88 million for the full year.

The online retailer, known for its custom, regularly scheduled, personalized clothing deliveries known as "Fixes" recently launched its "Stitch Fix Freestyle" program. The company has begun allowing customers to make direct purchases without having first ordered a Fix. Customers' options will still depend on their answers to a number of styling and preference questions. Stitch Fix has also added a variety of popular name brands to its lineup including The North Face, Adidas and Levi Strauss.

Stitch Fix, Inc. (SFIX) shares ended the week at $43.73, up 26.6%.


Cracker Barrel's Earnings Fall Short

Cracker Barrel Old Country Store Inc. (CBRL) released its latest quarterly and full-year earnings on Tuesday, September 21. The restaurant company's earnings failed to meet analysts' expectations.

Total revenue reached $784.41 million for the quarter. While this was a 58% increase from the same quarter last year, it fell just short of $787.10 million reported in the fourth quarter of 2019. Analysts expected revenue of $791.20 million for the quarter. For the full year, the company reported $2.82 billion in revenue, up from $2.52 billion during the previous year.

"Despite the well-known headwinds that the industry continues to face with respect to staffing, commodity and wage inflation, and the resurgence of the pandemic, we were pleased that our fourth quarter profitability continued to trend positively from the third quarter and that our off-premise sales, retail business, and Maple Street Biscuit Company concept continued to outperform," stated Cracker Barrel President and CEO Sandra B. Cochran. "In addition to these strengths, our impressive field and home office support teams delivered on multiple fronts throughout the year, including cost-savings, the introduction of our new dinner menu and the continued roll-out of beer and wine to our stores, and helped ensure our continued recovery in 2021."

Cracker Barrel reported net income of $36.36 million during the quarter, up from $25.07 million during the same time last year. For the full year, the company reported $254 million in net income, up from a $32 million loss in 2020.

The Lebanon, Tennessee-based restaurant chain is known for its roadside locations that are part restaurant and part country store. Cracker Barrel is one of many companies that is highlighting comparisons to 2019 earnings due to the extremely unusual circumstances surrounding 2020. The company reported comparable restaurant sales decreased 6.8% from the same quarter in fiscal 2019. However, comparable retail sales jumped 18.2% from fiscal 2019.

Cracker Barrel Old Country Store, Inc. (CBRL) shares ended the week at $144.94, up 6.3%.


General Mills Reports Earnings

General Mills, Inc. (GIS) released its latest quarterly earnings on Wednesday, September 22. The global food seller's net earnings exceeded Wall Street's expectations for the quarter.

The company reported revenue of $4.5 billion, up from $4.4 billion in revenue during the same period last year. This exceeded analysts' expected revenue of $4.3 billion.

"I'm proud of the way our team is performing in a dynamic and challenging operating environment," said Jeff Harmening, Chairman and CEO of General Mills. "Our strong execution in the first quarter enabled us to deliver top- and bottom-line results ahead of our expectations. We delivered these good results while continuing to advance our Accelerate strategy, including making important progress on portfolio reshaping in the quarter."

Net earnings came in at $627.0 million for the quarter, or $0.99 per share. This was down from $638.9 million, or $1.00 per share last year at this time. This beat Wall Street's expected earnings per share of $0.89.

General Mills is well-known for its breakfast cereals but holds a variety of other popular food brands including Betty Crocker, Pillsbury, Green Giant, Nature Valley and Yoplait. Sales for the company's North America Retail segment decreased 3% during the quarter compared to the first quarter of 2020. However, in comparison to the same quarter in 2019, sales increased 5%. The company's Pet segment sales increased 20% from the previous year and 13% compared to the first quarter of 2019.

General Mills, Inc. (GIS) shares ended the week at $60.54, up 3.1%.

The Dow started the week at 34,460 and closed at 34,798 on 9/24. The S&P 500 started the week at 4,403 and closed at 4,455. The NASDAQ started the week at 14,758 and closed at 15,048.

Market Volatility Drives Yields Down
Treasury yields fell this week as investors shifted toward bonds and stocks slid. The market reacted this week to the anticipation surrounding a large international property developer's potential default on its debt.

On Monday, concern over China Evergrande Group's ability to pay on its mountain of outstanding debt triggered a market selloff. The Dow Jones Industrial Average fell 1.8% while the S&P 500 and NASDAQ dropped 1.7% and 2.2% respectively. Cryptocurrencies also tumbled, with Bitcoin losing up to 10% of its value.

"I think the ability for Evergrande specifically to cause a major financial contagion … is small and that those fears were overblown," said State Street Global Advisors' Chief Investment Strategist Michael Arone. "However, I do think that what's been occurring in China for really the last year is resulting in an economic slowdown within China that will have implications for the global economy."

The benchmark 10-year Treasury note yield opened the week at 1.371% but reached a low of 1.296% on Wednesday before rebounding to 1.450% during trading on Friday. The 30-year Treasury bond yield opened at 1.906% on Monday, dropped to 1.810% on Thursday but rose to 1.970% during trading on Friday.

On Wednesday, the Federal Open Market Committee (FOMC) concluded its latest meeting. The Fed did not make any changes to the federal funds rate, but indicated that such a change could be expected in the near future.

"The Committee seeks to achieve maximum employment and inflation at the rate of 2% over the longer run," stated the FOMC in its post-meeting press release. "With inflation having run persistently below this longer-run goal, the Committee will aim to achieve inflation moderately above 2% for some time so that inflation averages 2% over time and longer term inflation expectations remain well anchored at 2%. The Committee expects to maintain an accommodative stance of monetary policy until these outcomes are achieved."

The 10-year Treasury note yield closed at 1.45% on 9/24, while the 30-year Treasury bond yield was 1.99%.

Mortgage Rates Stand Firm
Freddie Mac released its latest Primary Mortgage Market Survey on Thursday, September 23. Mortgage rates showed little movement from the prior week.

The 30-year fixed rate mortgage averaged 2.88%, up from last week's average of 2.86%. During the same time last year, the 30-year fixed rate mortgage averaged 2.90%.

This week, the 15-year fixed rate mortgage averaged 2.15%, up from 2.12% last week. Last year at this time, the 15-year fixed rate mortgage averaged 2.40%.

"The slowdown in economic growth around the world has caused a flight to the quality of the U.S. financial markets," said Freddie Mac's Chief Economist Sam Khater. "This has led to a rise in foreign investor purchases of U.S. Treasuries, causing mortgage rates to remain in place, despite the increasing dispersion of inflation across different consumer goods and services."

Based on published national averages, the savings rate was 0.06% as of 9/20. The one-year CD averaged 0.14%.
Published September 24, 2021
Previous Articles
Oracle's Shares Fall Despite Reporting Increased Revenue
Lululemon Reports Second Quarter Earnings
Best Buy Exceeds Earnings Expectations